How Much Does a Bathtub Reglazing Cost?
A bathtub reglazing project is often done with a contractor. The cost varies depending on the type of tub. You may have a fiberglass tub or a clawfoot tub. Regardless of its type, refinishing a tub can be an expensive endeavor. Here are some tips to help you make a wise decision. 
(Searching in Google "tile countertop refinishing"? Contact us today!)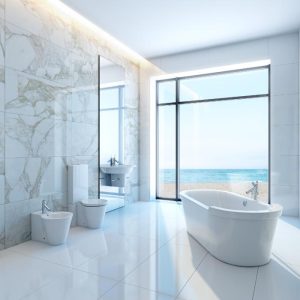 Price of refinishing a clawfoot tub
If your clawfoot tub needs to be refinished, it can be expensive. The process can cost $500 to $1,300, depending on how much work is involved. It also depends on whether you plan to refinish the inside of the tub or the entire exterior. A clawfoot tub is a popular choice for bathrooms, as it can give the room a vintage feel. Because they were made of pure porcelain, they can chip more easily, making them more difficult to refinish. 
However, if you choose an acrylic clawfoot tub, you can expect the process to be less costly than a cast-iron clawfoot tub. Acrylic clawfoot tubs are also lighter than cast-iron clawfoot tubs, so they don't require extra floor support. 
Cost of refinishing a fiberglass tub
A fiberglass bathtub can be restored with the help of a refinishing service. The cost of the process can vary significantly depending on the features you want. It is recommended that you get a quote from at least three different service providers before choosing the one that will work on your tub. By comparing estimates, you will get an idea of the level of service you can expect and how much you can expect to spend. Some companies even offer warranty periods depending on the type of tub. 
The refinishing process can restore the beauty of your tub and eliminate the need for harmful chemicals. It also requires some patience and a steady hand. You should allow at least four to five days for the process to dry before you use it again. 
Cost of refinishing a free-standing tub
There are several ways to reduce the cost of refinishing a free-standing tub. The best option is to hire a professional. However, this can be an expensive endeavor. It can result in damage to your tub, and the process can take several hours. Moreover, some materials can be toxic if swallowed. 
If you're planning to have your bathtub refinished, you should get several quotes. The prices you receive are based on average industry costs, so there is a possibility that yours will be higher or lower. The cost will vary depending on the materials used and the labor rate for the job. 
The cost of refinishing a free-standing tub will depend on its configuration. The larger the surface area, the more the project will cost. Inset bathtubs are the easiest to refinish because they only require finishing one side of the exterior. However, bathtubs with a shower combined with a bathtub will require a lot more effort, as the walls must also be refinished.