Carrara Marble Countertops Cost
Using marble countertops in the kitchen is a great way to add elegance to your home. However, the cost of marble can vary depending on the color, thickness, and type. Typically, you will pay between $40 and $100 per square foot for a granite or marble countertop. You can also opt for a tile backsplash. While these are less expensive, they don't look natural. 
(Looking for bathroom countertops San Diego? Contact us today!)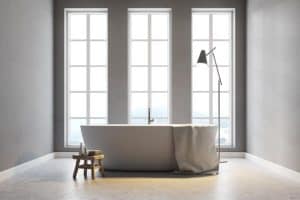 Marble is a very durable material that can be used for a wide range of applications. It has been used for flooring, countertops, and sculptures. It has a luster that is hard to beat. Its popularity has made it one of the most commonly used materials in the home. Its durability makes it a great choice for your kitchen countertop. 
The most common type of marble is Carrara. Its light gray background is usually accompanied by fine streaks or a subtle gold veining. It is often found in Tuscany, Italy. It has been used in many famous statues. It is sometimes mixed with hints of blue or gray. 
Other varieties of marble include Cultured, Danby, Makrana, and Statuario. These varieties have their own unique qualities. The most expensive variety of the marble is the Calacatta. This white marble has distinctive dark gray and gold veins. It is considered to be the highest quality of marble for a kitchen countertop. It is also quite rare. 
Generally speaking, the more uniform the veins, the more the marble will sell for. It is a good idea to visit the store and get a physical sample of the stone. You can also order samples online. These will allow you to see the colors before you purchase. It is also a good idea to use a DIY kit from your local hardware store to repair smaller areas that may be damaged. 
Aside from the marble itself, the installation process can be complicated. It can take several days to install a marble countertop. It may be difficult to lift and install slabs and you will need to remove your old countertops. In addition, you will need to seal the countertop to prevent permanent stains. The installation process can cost between $30 and $50 per square foot. It is also important to seal the countertop every six to nine months. 
It is also important to choose a stone that is safe for your kitchen. If you have children, it is a good idea to get a marble countertop that is non-porous. You should also consider balancing the color of the countertop with the colors of your cabinets and flooring. This will ensure that the design of your home is consistent. 
If you decide to install the countertop yourself, you will need to purchase the stone, tools, and supplies. It can take anywhere from $35 to $77 to have an installer install a granite or marble countertop. This will depend on the size of the job and the complexity of the design. You can also use a ceramic tile countertop installer for a cheaper price.