How Long For Bathtub Reglazing to Dry?
When you are reglazing your bathtub, you might be wondering how long it will take for the paint to dry. This article will help you understand the typical drying time and repair time for bathtubs. In addition, you'll learn about some of the most common problems encountered during bathtub refinishing. 
(What are reglazing bathtub's pros and cons? Contact us to know more!0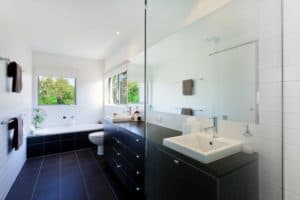 Duration
Bathtub reglazing is a cost-effective way to rejuvenate an older fixture. It removes scratches, chips, and stains, leaving it looking like new. With proper care, reglazed bathtubs can last for years. How long the finish will last depends on the materials used, the refinisher's experience, and how well you take care of the tub after the reglazing process is completed. 
In most cases, bathtub reglazing takes anywhere from 24 to 48 hours. Once the bathtub has cured, it is safe to use. However, the actual drying time will vary depending on a variety of factors, including temperature and ventilation. Make sure to allow adequate airflow in the bathroom during the drying process. If you're not sure of the exact timeframe, talk to your reglazing professional. Some reglazing products dry faster than others, so it's important to know what you can expect from your tub's finish. 
Typical drying time
The typical drying time for bathtub reglazing is between 24 and 48 hours. After this time, the surface is ready for use. However, this time can vary depending on various factors, including the type of reglazing product and the surrounding environment. The best way to find out the exact time required is to contact a professional reglazing company. Some products dry faster than others, so make sure to follow the manufacturer's instructions carefully. 
After the bathtub reglazing in Phoenix, AZ, it will take approximately two to four days for the new glaze to be fully set. During this time, you should avoid using cleaners that can damage the new finish. 
Typical repair time
A typical bathtub reglazing repair job will take anywhere from a few days to several weeks to complete. The first step in the process is the application of primer. The next step involves the application of paint. After the primer dries, the reglazing experts will begin the process of painting. Wet paint will not bond well to a bathtub, so this may take a week or longer. If you're short on time, you might want to consider buying a new bathtub. 
In some cases, tubs may not even need reglazing, and the best solution would be to have them replaced. This is a much better option than paying for repairs every few years. Also, tubs that are filled with mold should be completely removed before reglazing. This is because it can cause serious health concerns. Living with mold is not only an inconvenience, but it can also be depressing and cause anxiety. 
Common problems with bathtub refinishing
Several common problems can arise when bathtub refinishing is done on a bathtub. These issues include bubbles on the surface of the refinished bathtub, improper surface preparation, and poor curing time. It is also possible for the refinishing to fail prematurely if the refinisher fails to remove the old coating. 
Before you consider bathtub refinishing, you should check your tub for scratches or rust. It is important to check for these problems as they can result in expensive water bills. If you suspect that your tub is affected by rust, you should clean it after every shower.