Reglazing Your Kitchen Sink
If your kitchen sink is starting to show signs of age, it may be time to consider reglazing it. This process can eliminate cracks, stubborn stains, and other issues and keep your sink in its original location. It is also cost-effective and saves you from extra plumbing work. The process involves a few hours of prep work, and another few hours for the new coating to cure and set.
(For tub and tile refinishing services, visit or contact us today!)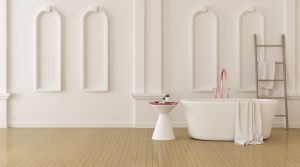 Renewal process
The kitchen sink can undergo a Renewal process to bring new life to it. The process starts with a hot liquid metal, usually recycled scrap iron, being poured into the sink mold. This hot metal cools to a solid state and is allowed to solidify for around 20 minutes. Then, a shaking device is used to break up the mold. The newly formed sink is then sprayed with a specially formulated glass powder, which serves as an undercoat for a porcelain-enamel finish. The sink is then placed on a mechanical pedestal to allow the powder to bond with the sink's surface. 
Once the refinishing process is finished, the kitchen sink should look spotless and smooth again. This is a relatively simple procedure that can be completed in a day or two. 
Benefits
Reglazing a kitchen sink is a very cost-effective way to restore it to its original look. In addition to extending the lifespan of your sink, it will make your kitchen appear cleaner and more pleasant to look at. Additionally, this process will allow you to choose different colors and patterns that will match your kitchen decor. It is also a very environmentally-friendly way to improve your kitchen's appearance. 
If you're not comfortable performing this task yourself, you can buy reglazing kits at hardware stores. However, these kits will likely leave brush marks in the finish and won't last as long as a professional service. Plus, they will take longer to set, which increases the risk of debris getting into the coating. 
Time frame
A kitchen sink is an essential part of any home. However, as time goes by, the glaze and enamel begin to chip off. Fortunately, reglazing your kitchen sink is an affordable and effective way to replace it. The process can be completed in a couple of days and costs less than 30 percent of the cost of a new sink. 
The process involves stripping off the old coating, repairing any damaged areas, and applying a new coating. If there are any cracks or chips on the surface, the process can take several hours. Once the coating is applied, it needs a few hours to cure. 
Cost
Before you start reglazing your kitchen sink, you should first do some research to understand the costs involved. Read up on the materials used, how the process works, and the time required to complete the project. You should also review your basic plumbing knowledge. If you're not confident in your skills, you should consider hiring a professional. 
Compared to the cost of a new sink, reglazing a kitchen sink can save you a lot of money. It usually only takes about two hours to complete the task, and it's far less expensive than replacing a sink. A good reglazing job can cost as little as thirty percent of the cost of a new sink. The process is quick and easy, so it's an excellent choice for those on a budget.