How Long Does Reglazing a Bathtub Last?
Reglazing a bathtub is a great way to keep your old tub looking new. It is also a lot more affordable than replacing your tub. However, there are a few things you should know about reglazing. While it is a great method of revitalizing your bath, you should be careful. There are a number of risks involved, especially when you're working with a professional. 
(Searching in Google "grouting ceramic tile"? Contact us today!)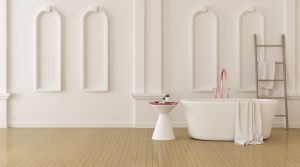 The process involves removing the old surface of the tub, filling in the worn areas, and applying a coating that is more durable and scratch resistant. Depending on the type of finish you choose, you can expect the job to last anywhere from a few months to a few years. 
A do-it-yourself kit will typically include some sandpaper, paints, a stir stick, and gloves. These kits are generally less expensive than the professional materials, but they are not as durable. You should be careful when cleaning the newly reglazed bathtub, as it may not be durable enough to hold up to abrasive cleaners. Additionally, your tub is likely to be exposed to dangerous fumes. 
Unlike the do-it-yourself kits, a professional refinish will come with a warranty. The warranty can range from five to ten years, depending on the company. 
The most important factor to consider is the quality of the material used for your bathtub's refinishing. Professionals use acrylic products, so you can expect your reglazed bathtub to last for several years. 
For the best results, clean your tub with a non-abrasive solution on a regular basis. This is because abrasive cleaners can chip and discolor your new bathtub's glaze. If you don't do this, you can expect your bathtub's new coat to wear off within a few years. 
If you have an older cast iron bathtub, it can be difficult to remove the old finish without damaging it. To avoid this, you should consult a professional. Once your tub is reglazed, you can install a new bathtub liner. Typically, this will take a day to two, depending on the size of your tub. 
Although refinishing your tub may not be a long-term solution, it can be a good idea to do it once. Especially if your tub is in decent shape. In addition, refinishing your tub can increase the value of your property. By updating your tub with a refinished finish, you will be able to reinvest in a new vanity or bathroom accessories. 
One of the more fun aspects of reglazing your bathtub is seeing how the new coating turns your tub into a work of art. Compared to the painted, stained, and dingy old tub you've been using for decades, the new one will look almost as good as the first time you put it in. 
While the refinishing process is relatively quick, it is important to remember that a reglazed tub is still at risk of rust and mineral deposits. In fact, you should not get your tub wet for at least 24 hours after the refinishing process is completed.