How Long Does Bathtub Reglazing Take?
Reglazing a fiberglass tub can take two to five hours. It is a major project that involves harsh chemicals and requires adequate ventilation. It is also important to keep the client's home tidy during the process. This will result in less cleanup after the job is complete. The first step in bathtub refinishing is stripping the old finish and preparing a smooth surface for refinishing. 
Looking for "bathtub resurfacing"? Contact us today!)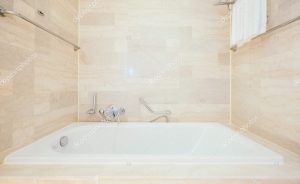 2 to 5 hours
Whether you're looking for a new look for your tub or just want to spruce up your home, bathtub reglazing is a great way to add a new coat of color. The process can take anywhere from two to five hours, depending on the method used. It's important to be prepared to be out of the house for a day or two while the process is underway. 
Before reglazing your bathtub, you'll need to thoroughly clean it to remove any foreign materials. Once you've done this, you can reapply a stronger layer of paint to the surface. Then, allow the new coating to dry thoroughly for a couple of days. Performing this task yourself can be a time-consuming and frustrating process, so you might want to consider hiring a professional for the job. 
Cost of reglazing a fiberglass tub
Replacing a fiberglass tub is a major home project that requires a lot of physical labor. However, reglazing is a far less costly option than the replacement of the entire tub. It also involves minimal disruption to the household. Because it doesn't require demolition or construction, it's an eco-friendly option. 
However, you should be aware of the risks involved with reglazing. The process requires sanding and prepping and will take at least a day to complete. You should not attempt to do the process yourself because the adhesives and paint may cause health risks. 
Chemicals used in reglazing a bathtub
If you want to reglaze your bathtub, you'll need to strip off the old finish. This requires the use of chemicals, such as methylene chloride. This chlorinated solvent is often used for degreasing and paint removal. Dichloromethane has a sweet smell, but it is also extremely toxic, and you should wear protective clothing while working in this area. Exposure to methylene chloride can lead to respiratory issues and can even kill you. 
Whether you decide to refinish your tub yourself or hire a professional, you'll need to first make sure the area is clean and dry. This step will remove any mineral deposits, soap scum, and body oils. Next, the surface will be treated with Miracle Method's proprietary bonding agent, which will form a strong bond between the old and new finishes. Then, a trained professional will use a fine-finish spray process to apply a durable acrylic coating. 
The time it takes to perform
If you are considering reglazing your bathtub, you need to consider the time it will take and the amount of work required. This process requires a lot of skill and materials. Once the reglazing process is complete, the tub should last between two and three years. However, if you are unsure of the process or are not able to do it properly, you may want to hire a professional. While it is more expensive, a professional reglazing job will result in a tub that will last much longer. 
The reglazing process can take anywhere from three to four and a half hours. This does not include the time required to wait for the new paint to dry. Different coatings dry at different rates. Some will dry in four hours, while others may need 48 or 72 hours. If you don't leave enough time for the bathtub reglazing to dry, it could lead to problems.