How Long Does a Bathtub Reglazing Last?
If you are looking for a new look for your bathtub, it might be time to consider tub reglazing. Not only can it rejuvenate your tub, but it can also protect its integrity and make it last longer. Reglazing is also a good way to keep stains off. 
(Looking for resurfacing cultured bathtub? Contact us today!)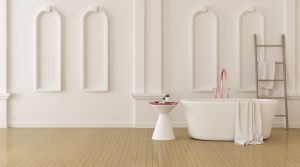 The process involves cleaning your tub and applying a glaze or coating that makes it shine like new. This is a fairly simple job. However, you need to make sure you are doing it right to avoid damaging your tub or leaving a stain. To prevent this, you should clean your tub at least once a month. For better results, you should use non-abrasive kitchen cleaners. 
Depending on the type of materials you choose, the refinishing process can take a little more time. You can either hire a professional or perform the project yourself. Whether you go the DIY route or hire a professional, the process will likely cost you about $200 to $500. Keep in mind that a professional refinishing company will have better warranties and a more reliable ventilation system. 
The most obvious benefit of reglazing your bathtub is the new look it provides. With a freshly sealed surface, stains will be much harder to see and clean. On the other hand, you will need to spend more time keeping your refinished tub in tip top shape to avoid moisture damage. 
Choosing the best tub refinishing method for your situation is key to a successful outcome. Refinishing fiberglass tubs is not as easy as it sounds. Fiberglass refinishing is usually more expensive and requires more time and effort. There are some options, however, that are a lot easier to install. 
There are two main types of refinishing solutions: a spray on coat and a recasting process. Both methods require the same materials, but the recasting process can be much more expensive. A recasting solution involves the application of several layers of enamel. In addition, recasting a fiberglass tub requires a more detailed refinishing process. 
Depending on the type of refinishing you choose, your tub may last years or decades. Most tubs used on a daily basis will need to be reglazed at least once every decade or so. Keeping your refinished tub in good condition is a must to maximize its lifespan. 
Choosing a refinishing method that is the best for your needs can be tricky, but common sense is the only guideline you should follow. Make sure you are using the best products and techniques to give your tub the best chance of lasting for years to come. 
A reglazed bathtub is not a permanent fix, but it can be a great way to add a fresh finish to your home without breaking the bank. Unlike tub replacement, refinishing a tub can be done on almost any tub size and shape. Also, the recasting process is less hazardous to your pipes than the deglazing technique. 
For the best results, use a non-abrasive kitchen cleaner to maintain your reglazed tub. Using abrasive cleaners on a reglazed tub can shorten its lifespan.