How Long Does Bathtub Reglazing Last?
If you're looking to give your bathtub a fresh, new look, you may want to consider bathtub reglazing. This process is not permanent and is a cosmetic update that will need to be touched up periodically. It's similar to applying nail polish: you'll need to touch it up again. 
(Looking for reglazing tub tile services? Contact us today!)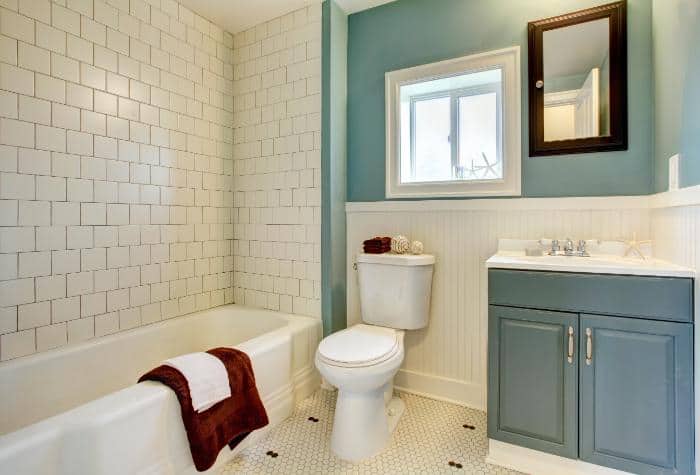 Cost of reglazing a bathtub
The cost of reglazing a bathtub can vary from $300 to more than $1000, depending on the type of tub and its condition. A relatively new tub should cost less than this, but an older tub with significant damage will cost more. Generally, this type of maintenance requires a skilled professional and will require a large amount of prep work. 
While reglazing isn't the most cost-effective option, it's often a great choice for older tubs. It can give your bathtub a new look and extend its life. Reglazing will not remove all of the mineral deposits in the tub, but it will make them harder to stain. 
Preparation required
Before you begin reglazing your bathtub, you must prepare the area properly. First, mask off the floors and tile around the tub drain. Then, you should apply a primer on the tub. Once the primer has dried, apply the top coat. Then, allow the glaze to cure for 24 to 48 hours. This is necessary for the reglaze to adhere to the surface. 
Depending on the type of bathtub you have, a professional refinisher may apply a protective coating on the bathtub, which will help prevent it from chipping or peeling. Then, the tub refinisher may apply a sealing coat, which will protect the bathtub from water damage for about ten to fifteen years. 
The time it takes to reglaze a bathtub
The time it takes to reglaze a bathtub varies depending on the type of refinishing material used. In general, the first coat of refinishing product will need between 24 to 48 hours to completely dry. After that, the surface will be safe for daily use. During the drying process, it is important to make sure the surface is properly ventilated. Before you start the process, contact a professional reglazing company to determine how long it will take your bathtub to completely dry. 
First, you need to clean the bathtub thoroughly. This involves scraping off any foreign materials and then reapplying a stronger coat of finishing paint. Failure to do this properly can cause uneven areas and will reduce the lifespan of the paint. 
Cost of reglazing a fiberglass tub
If you want to spruce up your bathroom, you can refinish your tub yourself to save hundreds of dollars. Many kits are available for between $50 and $150, and each coat of paint can cover a full tub. Despite the low cost of kits, bathtub refinishing takes a couple of days and requires skilled workers. 
Before you begin the process, it's important to understand how reglazing works. The process starts by removing the original surface, either by sanding it down or using acidic etching to remove the old finish. Once the surface is smooth, a special urethane glaze is applied. This coating is made to replicate the look of a porcelain finish and is extremely durable. In fact, this coating can last up to 15 years with proper maintenance. However, if you refinish the tub in the future, subsequent coatings will not hold as well. 
The time it takes to reglaze a cast iron tub
The time it takes to reglaze a cast-iron tub varies. The most common timeframe is between 48 and 72 hours. However, some companies offer fast-drying materials that are ready to use in as little as 24 hours. If you're unsure of how long it will take, ask your refinishing professional for their recommendations. 
Reglazing is an expensive process. It may also require additional products or a longer process depending on the type of tub. Additionally, some tubs may require an anti-slip coating to prevent slipping. While this will be a cost extra, it will help keep you safe on slippery surfaces.