How Long Does Bathtub Reglazing Last?
Whether you are thinking about reglazing your tub or are considering doing it yourself, there are some things that you should know before you start. Reglazing your tub can be dangerous, as the material used to do it is toxic, so you should leave your house for a few days while it is done. Additionally, reglazing is a one-time process. If you are not satisfied with the result, you will need to look for other options, such as replacement or repair. 
(For resurfacing tub services, contact us today!)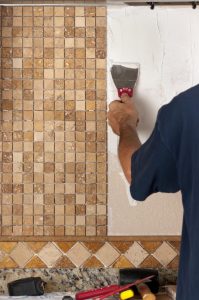 10 to 25 years
If you want to extend the life of your bathtub, you may want to consider bathtub reglazing. This process involves stripping the original surface of the tub and coating it with a special urethane glaze. This glaze mimics the original porcelain finish and color. When applied properly, the glaze can last for up to 15 years. However, subsequent refinishes won't adhere as well to the base material. 
While bathtub reglazing does not solve this problem, it can help prevent further damage and deterioration by making the surface more resistant to staining. This method can be done several times, and it's much cheaper than purchasing a new tub. 
Cost
There are several factors that affect the cost of bathtub reglazing. It will depend on the type of reglazing process used and whether the existing bathtub finish is durable enough for the process. A professional reglazer will be able to provide you with an accurate quote. It will also take into consideration the time it will take to install the tub if it is not already installed. 
The process is relatively simple and usually takes a day or less. A professional can charge anywhere from $250 to $500, depending on the type of bathtub you have. However, if your bathtub is damaged or has significant chips, you should expect the cost to be higher. In addition, a chipped or cracked bathtub will require additional materials and labor. 
Time
When considering bathtub reglazing, it is important to consider the time it will take to complete the process. It can take anywhere from a few hours to several days, depending on the materials used. A high-quality refinishing product will dry faster than a low-quality product. A polymer-based product will need at least 30 minutes to dry between coats. Urethane is an example of a high-quality refinishing product. 
If you have an old bathtub that has begun to show its age, you may want to consider bathtub reglazing. Typically, bathtubs that are used on a daily basis will require reglazing every decade, while bathtubs used in guest bathrooms may last twenty to thirty years. 
Results
If you want to achieve the best results from bathtub reglazing, you should follow a detailed process and hire a professional who is licensed and bonded. The process typically begins with a multi-step cleaning process to remove contaminants and body oils. It also involves repairs of any damage to the tub's surface, such as chips or rust. You should also hire a professional who is skilled and experienced in the process. 
The results of bathtub reglazing are often dependent on the technician's skill and quality materials. The procedure requires a careful surface preparation process and is based on sound chemistry. The professional will thoroughly clean and prepare the surface before bonding to create a solid surface. The process can be challenging, but the process is quick and easy if you know what to do.