How Long After Reglazing A Sink Do I Have To Wait To Use It?
Reglazing a sink or bathtub can be a great way to add a new look to your kitchen or bathroom. However, there are some safety precautions you should take before doing the job yourself. In addition, you should consider re-caulking the surface to protect it from water damage. If you're using self-adhesive caulking strips, you should be aware of their potential to damage the reglazed surface.
(Searching in Google "countertop refinishing near me"? Contact us today!)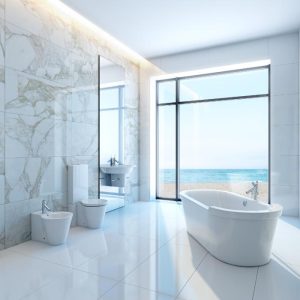 DIY reglazing
If you're planning on reglazing your sink, be sure to plan. Reglazing a sink is a very messy process. It requires a great deal of preparation, including removing any loose items from the area. In addition, the sewage line must be unclogged before reglazing. This is important because the water coming from the drain can ruin the fresh coat. 
Safety concerns
Before you start reglazing your sink or tub, be sure to follow some basic safety precautions. You should use safety glasses and wear protective clothing. It is also important to keep the surface closed tightly. Also, avoid using abrasive cleaners and acid-bearing compounds, as they may damage the reglazed surface. 
Cost of reglazing
If you have an old, chipped sink, it may be a good idea to consider reglazing it. It will save you the expense of removal and disposal. The process will also eliminate stubborn stains and cracked spots. The process usually takes a few hours, and you'll need to allow a few more hours for the coating to cure. 
Taking precautions before reglazing
There are several things to keep in mind when reglazing a sink. First, you need to turn off the water and remove the faucet. You should also cover the area around the sink with plastic or tape. Then, you should put on a mask to protect yourself from the fumes of the glaze. Then, you can start cleaning the sink. To remove stubborn stains, you can use abrasives and elbow grease. 
Cleaning a reglazed tub
After reglazing a sink or bathtub, it's important to clean the surfaces properly to avoid damaging the reglazed surface. The surface should be cleaned of any soap scum, oils, silicone materials, or other contaminants to ensure the reglazed materials adhere properly. Care should be taken to avoid using abrasive or acid-bearing cleaners.