How Expensive Is Ceramic Tile Refinishing?
Ceramic tile refinishing is an inexpensive, effective way to repair your existing tile and get it looking like new. However, before you decide to refinish your tiles, you need to consider how much it will cost to get the job done. 
(Looking for ceramic wall tile refinishing? Contact us today!)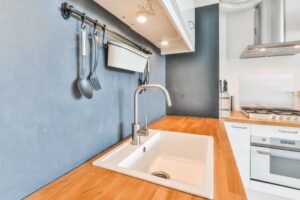 The cost of refinishing your tiles will depend on several factors, including the level of restoration you want, the amount of time it will take to complete the project, and the materials used. It is also important to factor in the environmental costs of refinishing, which can vary depending on where you live and how much waste must be recycled or destroyed. 
Refinishing your tiles is a fairly straightforward process, but it does require specialized tools and expertise to complete the job properly. The most common refinishing techniques involve a combination of cleaning, sanding, and sealing. 
If you have ceramic tiles that are in need of refinishing, you should contact a reputable company to help you out. The company will be able to advise you on the right steps to take and provide you with an estimate for the cost of the project. 
The first step in refinishing your tiles is to clean them thoroughly. This will remove all dirt and debris, which will make the refinishing process easier. The next step is to sand the tiles to give them a smooth surface and remove any scratches. Then, the refinishing company will apply a clear coat to protect the tiles and ensure that they look as good as new. 
When it comes to refinishing your ceramic tiles, the most cost-effective method is to hire a professional refinisher. This will not only save you money on the cost of the job but will also give you the best results possible. 
Another option to refinish your tiles is to paint them, but this method does not hold up as well under heavy moisture or in areas that experience a lot of wear and tear. For this reason, it is advisable to only paint tile floors in bathrooms or other spaces that experience minimal or no moisture. 
Alternatively, you can refinish your tiles using a specialized paint for ceramics. This type of paint has been specifically designed for this purpose, and it will last a lot longer than regular paint. 
Before refinishing your ceramic tiles, you will need to clean them and prepare them for painting. This involves repairing any cracks or damages in the tile, which may include patching areas of broken grout. It is also important to sand the tiles, which will give them a smooth surface and allow the paint to adhere to the surface. 
After refinishing your ceramic tiles, you can also choose to change their color of them. This is a great way to update the look of your bathroom, but you need to do it carefully to avoid damaging the surface or causing other problems. 
Depending on the size and complexity of your project, refinishing your tiles can cost anywhere from $200 to $400 per square foot. It is important to note that the cost of refinishing your tiles will vary significantly from one project to another, so it is best to have a professional refinisher come out and assess your situation.