Bathtub Reglazing Costs – Know the Costs Before You Get Your Bathtub Reglazed
Before you decide to get your bathtub reglazed, it's worth knowing how much it will cost. The process can be expensive, especially if your tub has already been refinished. This is because you'll need to buy extra products and the process can take a while. You might also want to consider adding an anti-slip coating to the surface, which comes at an extra cost. 
(What does resurfacing bathtub cost? Contact us today!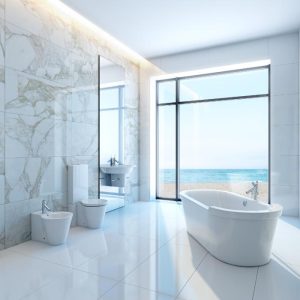 Cost of refinishing a clawfoot tub
Refinishing a clawfoot tub can be expensive. Depending on how much work is required, costs can be anywhere from $500 to $1,200. The process involves refinishing both the outside and inside surfaces of the bathtub. It can extend the life of an antique bathtub by 10 to 15 years. 
To determine the cost of refinishing your tub, you should contact at least three service providers and ask for estimates. These estimates will give you a good idea of the type of service to expect. Additionally, some service providers may offer a warranty on the work they do. 
Cost of refinishing a kitchen sink
A refinished kitchen sink can add a fresh look to your kitchen. The process is relatively straightforward. Although some people choose to do it themselves, it is a good idea to get professional advice before you start. To start, you will want to clean and dry the sink thoroughly. You will then need to use an abrasive cleanser and a clean cloth to remove any dirt and debris. Once you have removed all the dirt and debris, you'll want to use painter's tape to mask off the sink's surface. 
The total cost of refinishing a kitchen sink will depend on a number of factors. The materials used, the amount of time it takes and the design of the sink will all influence the cost. A single kitchen sink can cost anywhere from $100 to several hundred dollars, depending on the materials used. To determine the exact price, it's best to discuss the project details with your contractor. 
Cost of refinishing a bathroom sink
If you'd like to update your bathroom without the cost of replacing the fixtures, consider refinishing your bathroom sink. It will cost less than remodeling your bathroom, and refinishing is an excellent way to update your outdated fixtures. This process will give them a new lease on life. However, before you hire someone to refinish your sink, it's important to understand what the costs will be. 
Bathroom refinishing costs an average of $300 to $500, although the cost can increase if the bathroom is very large or if you choose to use more expensive materials. Here are some estimates to help you decide how much you'll spend.