How Long to Dry After Bathtub Reglazing?
Reglazing a bathtub involves cleaning it thoroughly of foreign materials and reapplying a stronger finish. If you do not clean the bathtub properly, the new finish will not adhere properly and will eventually lead to uneven areas and a shorter lifespan. Proper cleaning will also ensure that the paint adheres better and lasts longer.
(Looking for Refinishing Bathtub And Tile? Contact us today!)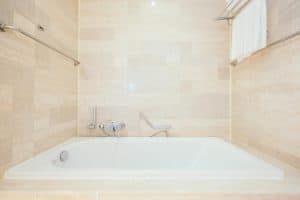 Pros and cons of reglazing a bathtub
Once you've reglazed your bathtub, you need to allow it to dry for 24 hours or more before you can use it. The majority of epoxy-based reglazing products will take at least 24 hours to fully cure, but some of them may take longer. Check the manufacturer's instructions to determine how long it will take for your bathtub to be ready to use. The drying process can be sped up by using a fan, but remember not to blow debris onto the wet surface. It's also best to avoid cleaning your tub until it's completely dry. 
When you're looking to redecorate your bathroom, you may be considering reglazing your bathtub yourself. There are several tutorials available online and you can save money by doing the work yourself. Just make sure to work in a well-ventilated room and wear a respirator rated for fumes. Also, take your time and fill in cracks, if any. 
Dry time
To get the best results from bathtub reglazing, you need to be aware of the timeframe. The project may take from three to four and a half hours, plus the time it will take for the reglazed surface to completely dry. This is important because different materials require different drying times. Some can dry within four hours, while others can take up to 48 hours. If you don't allow enough time to dry, you risk problems later on. Also, you should avoid cleaning your bathtub until the reglazed surface is completely dry. 
To get the best results, you should always follow the manufacturer's instructions regarding drying time for bathtub reglazing. The recommended time varies for each type of refinishing product, but most will require at least 24 hours to cure. Some may even require up to seven days. If you're unsure of the timeframe, you can always ask your reglazing professional. 
Cost
Bathtub reglazing is an excellent option for homeowners who are looking to restore the appearance of their bathtub without having to replace it. It is much less expensive than the cost of replacing the tub entirely, which may involve removing and replacing the tile surrounding it. In addition, the process of reglazing a bathtub doesn't disrupt the home like a bathtub replacement does. 
The cost of bathtub reglazing varies considerably, based on the size and shape of your bathtub. The bigger the tub, the more expensive the process is. Some bathtubs even require refinishing the shower, which may add to the cost. There are also DIY kits available for reglazing bathtubs, which can cost between $60 and $100. But, these kits can be hazardous and may not provide the same results as a professional reglazing job. 
DIY vs professional
If you have a bathtub that has lost its luster, reglazing it is a great way to revive it. The process is quick, easy, and inexpensive, and the results can last for up to a year. However, you should be aware of some things to consider before you start the project. 
First, make sure your bathtub has been properly prepared. Although bathtub reglazing is a relatively easy process, you must be patient and aware of the drying time. It can take as much as 24 hours to dry. If you don't have a lot of experience, it is best to hire a professional.