Things to Consider Before Bathtub Refinishing
There are many factors to consider before bathtub refinishing. Some of these include the cost and durability of the finished product. Others are related to ventilation and the use of methylene chloride. These factors are important for your project's success. For more information, read on! 
Looking for "bathtub refinishing"? Contact us today!)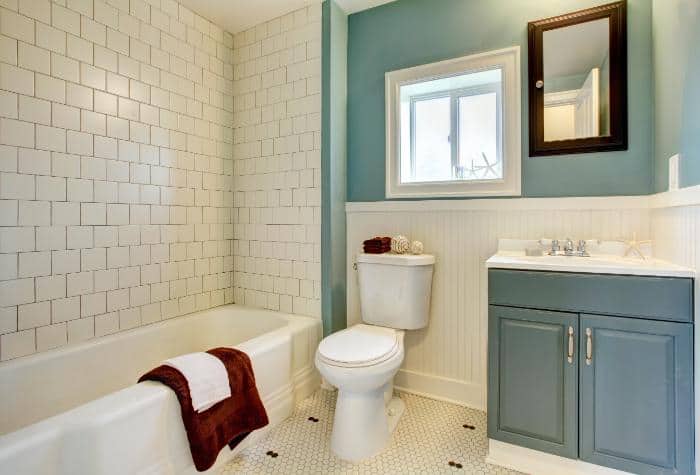 The durability of bathtub refinishing
It is important to remember that bathtub refinishing is a process that requires maintenance. This is because improper preparation and poor application of the refinish coating can cause peeling and chipping. It is also important to avoid excessive pressure when using the tub. If you use too much force on the tub, it could cause it to stick or peel. 
The best bathtub refinishing product is a high-performance, durable, non-toxic, oil-free spray. It's oil-free glaze and long-lasting formula can repair the surface of even the toughest bathtub. It can also be used on cast iron or enameled steel. 
Cost of bathtub refinishing
Refinishing a bathtub is a great way to give your bathtub a new look and feel. The process starts with cleaning the tub and removing soap film and mineral deposits. This will leave the tub looking shiny and clean. Then, a primer/bonding agent is applied in two or three layers. Once the primer/bonding agent is dry, the tub is ready for the final step: refinishing. 
Once the refinishing process is complete, the bathtub will need 24 to 48 hours to completely dry. During this time, you can stand in the tub without damaging the finish or allowing debris to lodge in the glaze. However, after the tub is fully dry, you shouldn't drop anything in it, as it will ruin the newly applied finish. 
Ventilation
Ventilation during bathtub refinishing is important to prevent the accumulation of toxic fumes. The refinishing process involves the application of two-part mixtures of epoxy resin and a chemical hardener. Both substances are flammable and release fumes. Because these fumes can cause respiratory problems and fatalities, it is important to provide ample ventilation in the room. Open a window or turn on the exhaust fan. If you are unable to do so, consider setting up an additional fan. The vapors from these two-part mixtures can easily get trapped in the bathroom and can cause lung damage or death. 
To avoid inhaling these fumes, open the windows or set up portable fans. Wearing respiratory protection is also a good idea. The fumes from methylene chloride and other bathtub refinishing materials are toxic and can cause breathing problems. In addition, you should sleep somewhere else while the bathtub refinishing process is underway. 
Using methylene chloride in bathtub refinishing
When using methylene chloride, you're not only refinishing the bathtub, but you're also putting yourself at risk. It can build up vapors and become extremely hazardous, especially in confined spaces. A single exposure to methylene chloride can be fatal, so it's important to protect yourself and your family. Be sure to wear protective clothing and gloves. It's also important to avoid splattering methylene chloride on your body and face. 
You should avoid performing bathtub refinishing yourself if you have a weak respiratory system or don't have proper protective equipment. You should hire a professional who understands the dangers of chemical-based stripping agents. Professionals are trained to handle these chemicals safely and use proper safety equipment. However, if you're doing it yourself, you should be aware that it may take as long as 24 hours for the bathtub to dry. You should also ensure that you have adequate ventilation in your bathroom. 
Using a DIY bathtub refinishing kit
Using a DIY bathtub refinisher kit can bring your old bathtub back to life. The spray-on refinisher is specially formulated to resist moisture and can cover stubborn cracks and grout stains. It is easy to apply, dries quickly, and can even reach areas that are hard to reach. It is odorless, and will not leave a residue on your tub. 
Some bathtub refinishing kits come with primer, which you apply with a foam brush or roller and allow to dry. Depending on the brand of refinishing kit, you may need to apply a second coat. The instructions will tell you whether to apply the second coat immediately or wait for some time. It's important to follow the instructions for the best results.