Basic Steps in Bathtub Refinishing
If you are thinking of refinishing your bathtub, you will need to follow some basic steps. You will need to prepare the bathtub and remove the old finish. Then you will need to wait at least 24 hours for the coating to cure. During this time, you should not let water contact the tub. 
(Searching in Google "refinisher bathroom tile"? Contact us today!)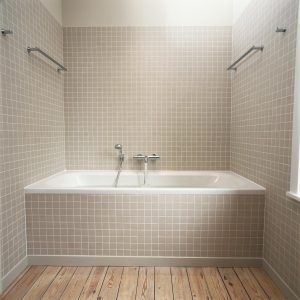 Care instructions
Once the refinishing process is complete, you must follow the care instructions carefully in order to maintain the finished product. This will ensure that the new finish stays clean and appealing for years. Failure to follow these instructions may void the warranty on the product. 
Preparation
One of the first steps in bathtub refinishing is surface preparation. If the surface is not prepared properly, the glaze will not bond properly. To prepare the surface, remove any caulk around the bathtub and any hardware. You must also wash the bathtub well, remove any hard water deposits and soap scum, and sand it down. 
Using paint, primer, and sometimes paint stripper
When you start bathtub refinishing, you'll need primer to help the paint adhere to the tub's surface. There are several different types of primer to choose from. Your choice should be based on the final look you're after and the condition of the tub's surface. 
Curing time
To ensure that your bathtub refinishing project is completed to your satisfaction, be sure to leave it alone for a few days. Typically, bathtub finishes need 24 to 48 hours to cure, and the same goes for the hardware. The area should be well-ventilated during this time. 
Protecting walls
If you are considering refinishing your bathtub, make sure that the area around the tub is adequately protected. This includes the walls, shelves, and plumbing fixtures. You can also use a drop cloth to protect the floor. After the tub is protected, you can begin the sanding operation. 
Durability
Bathtub refinishing can be a cost-effective solution for discolored and damaged bathtubs. The process is also more time-efficient than a replacement. Although it is not a cost-effective solution for severely damaged bathtubs, refinishing is a viable option for those who wish to maintain the structural integrity of their bathtubs. The process can rejuvenate the bathtub and its surrounding area.